New silver ink, robotic loading and unloading of media will be highlights of the show FachPack
Mimaki will be showcasing innovative solutions for printing on a wide variety of media at FachPack, the trade fair for packaging, processing and technology, scheduled for 25 to 27 September in Nuremberg, Germany. Mimaki will be exhibiting in Hall 8, Stand 8-301 at the show, in partnership with Ernst Mendel GmbH. Visitors to the Mimaki stand will see innovative workflow automation solutions, as well as stunning examples that demonstrate the possibilities enabled by Mimaki's advanced printing and cutting technologies. The company will also hold a technology demonstration of a new silver ink that will enable users to create metallic effects and colours on substrates such as wood, glass, metal and more.
"The highlight of our on-site demonstrations will be an automated workflow solution for the UJF-7151plus, developed jointly by Mimaki and German company Robominds GmbH," said Uwe Niklas, General Manager Marketing & Sales, of Mimaki Deutschland GmbH. "Using a robotic arm, the printer is loaded and unloaded automatically via an interface solution. This reduces machine make-ready times and further increases the efficiency levels of Mimaki systems. We're also excited to be showing a technology demonstration of our new silver ink on a second UJF-7151plus that opens up new opportunities for high margin metallic effects and colours on a wide range of substrates."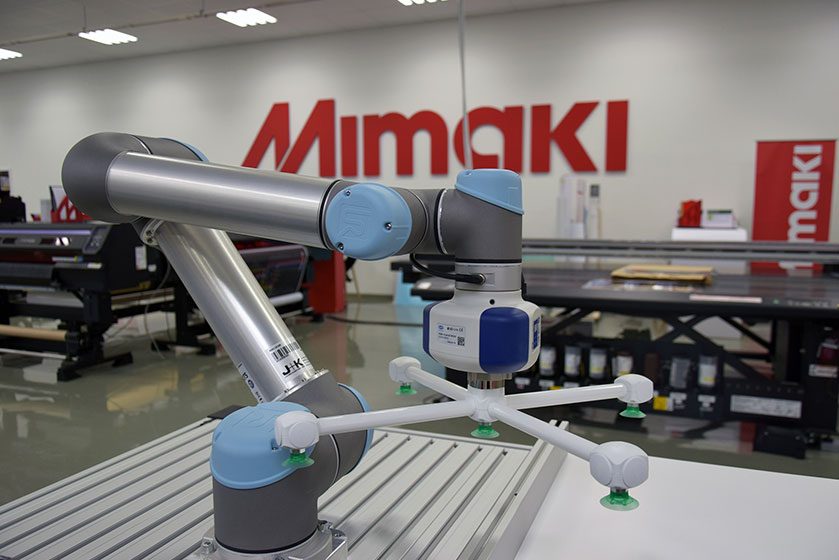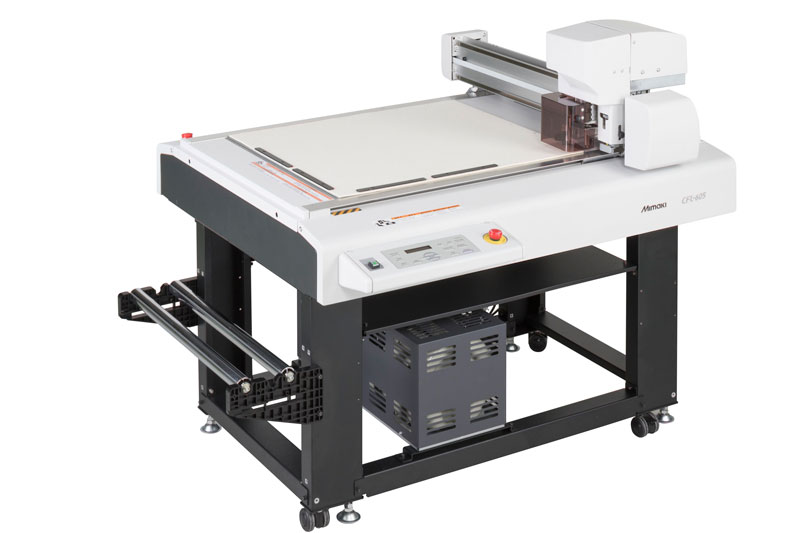 Also being demonstrated during the show is the Mimaki
CFL-605RT
, a compact flatbed cutting plotter that is the ideal companion to Mimaki wide-format printers for sign graphics and industrial printers. Its compact size and high reliability make it the perfect tool for packaging prototyping and short-run production.
Mimaki will also be present in Hall 7, Stand 7-604, with the Igepa group GmbH & Co. KG. This stand will feature the Mimaki UJF-6042MkII and a CFL-605RT cutting plotter. The UJF-6042MkII is an advanced flatbed UV-curable inkjet printer that creates high-value-added products with superior productivity and print quality. In combination with the CFL-605RT, it provides a compact, affordable print-and-cut solution that can create a wide range of profitable applications.